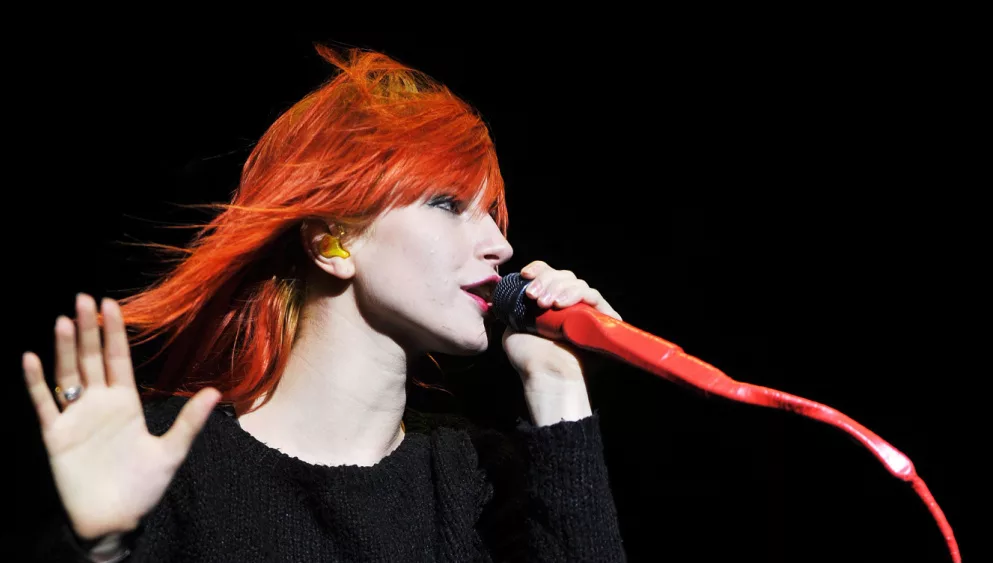 Taylor Swift just dropped 'Speak Now (Taylor's Version)', featuring collaborations with Paramore frontwoman Hayley Williams, and Fall Out Boy on two of Swift's 'From the Vault' tracks.  The 'From the Vault' series is made up of songs that were written at the same time that the original 2010 Speak Now album was being recorded, but didn't make the cut.
'Speak Now (Taylor's Version)' features six 'From The Vault' tracks. On 'Castles Crumbling,' Swift's longtime friend Williams is featured, while 'Electric Touch' features Fall Out Boy. The four other 'From The Vault' songs consist of 'Foolish One', 'Timeless', 'When Emma Falls In Love' and 'I Can See You'.
The release of 'Castles Crumbling' also follows recent news that Paramore will serve as special guest on some upcoming European dates of Swift's ongoing The Eras Tour. Swift tweeted: "Hayley and I have been friends since we were teens in Nashville," Swift wrote on Twitter, "and now we get to frolic around the UK/Europe next summer??? I'm screaming???"
Listen to Castle's Crumbling ft. Hayley Williams – here;
and Electric Touch ft. Fall Out Boy – here.
Editorial credit: yakub88 / Shutterstock.com