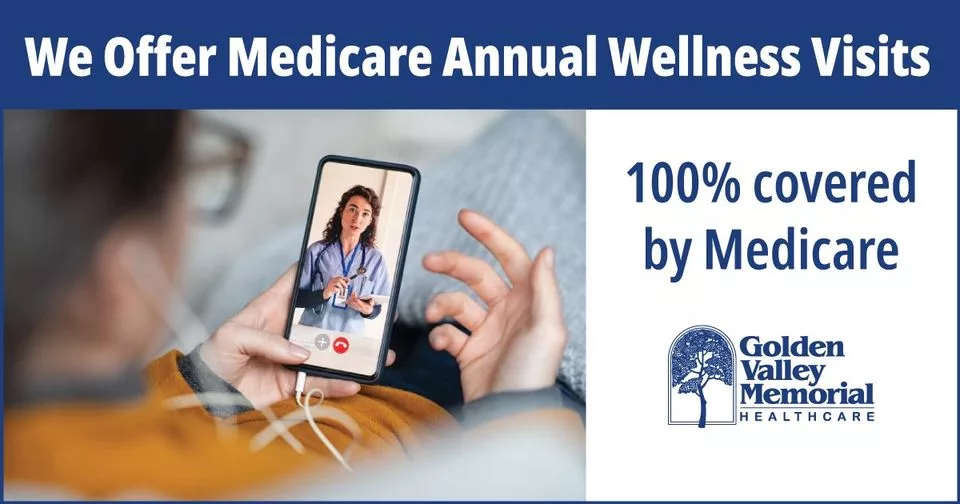 Golden Valley Memorial Healthcare is pleased to announce that it is offering Medicare Annual Wellness Visits. These visits focus on preventative care, health screenings and wellness planning.
Medicare Annual Wellness Visits are conducted by phone from the comfort of patients' homes. During the call, patients talk with a nurse about their health status and goals to create a comprehensive plan for their health including screenings, counseling and preventative care.
Annual Wellness Visits are 100% covered by Medicare and can be scheduled once every 12 months. To schedule an appointment for a Medicare Annual Wellness Visit, please call 660.890.7300.