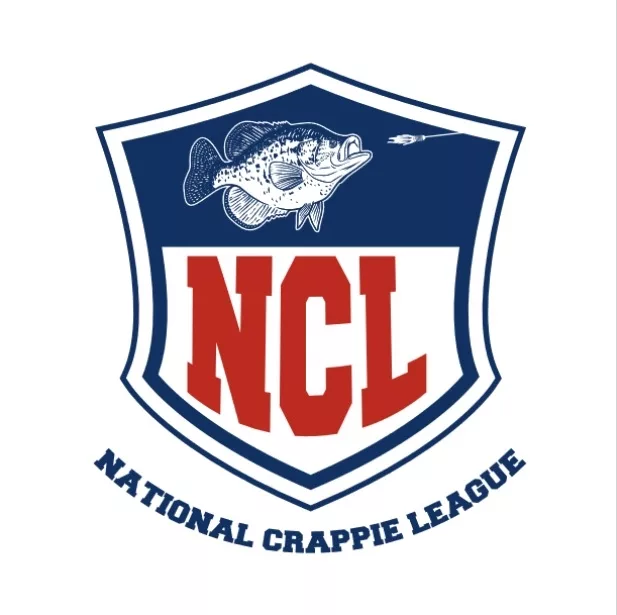 The National Crappie League (NCL) heads to Clinton, Missouri, Truman Lake, for a Division 1 tournament on August 12, 2023. Competitors will fish for cash, prizes, and an opportunity to qualify for the NCL National Championship.
Paybacks will be 100% or more guaranteed. This is a one-day tournament with a guaranteed minimum of $10,000 payback. The first Big Fish pays $700.00, the second Big Fish pays $300.00.
Division 1 tournaments are open to those who have not earned $5,000 or more in crappie national tournaments in the previous two years or have not placed in the top 5 of these major pro division tournaments: ACT, Crappie Masters, Crappie Elite or Crappie Expo. Placing in the top 5 in an ACT Amateur or CUSE Pro, or Amateur event does not disqualify you from competing in a Division 1 event unless you have earned $5,000 in the previous two years. You may not enter if you are a fishing guide. A fishing guide is anyone who guides, is a licensed guide or advertises themselves as a guide.
Truman Lake crappie can be caught with several techniques, but the lake is known as a great one-pole body of water with visible and submerged timber, stumps, and stake beds offering plenty of crappie cover. The number of fish at Truman has always been excellent. During the past several years, the quality of fish has improved, so expect good weights at this tournament.
Registration and Tournament Meeting
A meeting will be held the evening before the tournament, August 11, at Bucksaw Marina & Resort, 670 SE 803 RD Clinton, MO 64735. Registration is 5:00 pm- 6:00 pm. The meeting is at 6:00 pm. Visit www.NationalCrappieLeague.com for rules and registration. For questions, contact Bobby@NationalCrappieLeague.com. 
Fishable Waters, Off-Limits, and Fishing Hours
All legal waters on Truman Lake may be fished. Off-limits is 4:00 pm on the day of the pre-tournament meeting. Fishing hours are 6:30 am to 2:30 pm.
Weigh-In Site
Weigh-in will be at Bucksaw Marina & Resort. Contestants must be in the weigh-in line by 3:30 pm.
Free Kids Rodeo
A free Kids Rodeo will be held on August 12 at the weigh-in site. Registration is from 8:00 am to 9:00 am. Fishing is from 9:00 am to 11:00 am. This is for kids 12 and under, accompanied by a parent or guardian. Bring your pole and bait. Enjoy the fun and prizes.
Sponsor
The Clinton Convention & Visitors Bureau welcomes all NCL anglers and their guests to the area. They invite everyone to enjoy the fishing and visit the area attractions. For more information, visit www.clintonmo.com 
Host Lodging
Bucksaw Marina & Resort, 660-477-3900, www.bucksaw.com 
Hampton Inn Clinton, 660-885-4488, https://www.hilton.com/en/hotels/climohx-hampton-clinton/?SEO_id=GMB-AMER-HX-CLIMOHX&y_source=1_MjA4NTIzNS03MTUtbG9jYXRpb24ud2Vic2l0ZQ%3D%3D
Local Sponsors
Clinton Tourism, Hampton Inn, Bucksaw Marina & Resort, Everharts Outdoors, Compass Health Network, KDKD Outdoors HQ, Hawthorn Bank Clinton, Slugger's 66, Dietz Family Buffet, Cody's Bait & Tackle, Oak Star Bank, Walmart Supercenter
National Sponsors
CarZone USA; Crappie Monster; Grenada Lake Resorts; Crappie Brakes; H&H Rods and Reels; Fisherman's Haven; Power-Pole; Rockport Rattler; Outlaw Lithium Batteries; Pro Controll; O'Reilly Auto; Team Crappie; Everharts Outdoors; Ludwig Marine; Morris Marine; Charlie Brewer Slider; B'n'M Poles; Crappie Magnet; Jenko Fishing; Midsouth Super Jigs; SoreMouth Tackle; Quality Plumbing N Heating; Millennium Marine; Snacky Lures; CrappieNOW; Crappie.com; Prodezigns; Crappie Customs; Swamp Gear; Hook & Bullet; Slab Crazy Outdoors
Upcoming Division 1 Events, 2023
Sept 9, Lake of the Ozarks, Gravois Mills-Laurie, MO
Oct 7, Rough River Lake, Fall of Rough, KY
Oct 14, Lake D'Arbonne, Farmerville, LA
Upcoming Open Events, 2023
Dec 9-10, Lake D'Arbonne, Farmerville, LA
Wild Card Event, 2023
Oct 21-22, Barnett Reservoir, Ridgeland, MS
National Championship & Expo 2024
Feb 15-17, Ouachita River, Monroe/West Monroe, LA
Feb 16-18, Expo/Boat Show, Monroe Civic Center, Monroe, LA