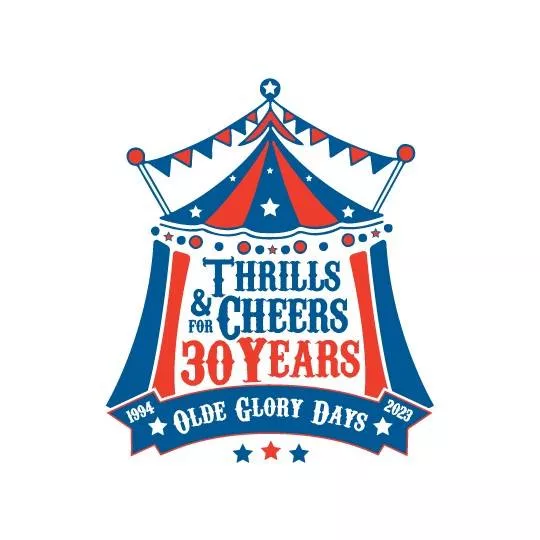 Thursday, June 29th, marks the first day of Olde Glory Days activities in Clinton! Many community members have been watching the Square with anticipation–and eyeing the heat index with dismay.
Henry County residents are used to a certain amount of heat during Olde Glory Days, but this year's temperatures will require a little extra caution: please take care to remain hydrated with non-alcoholic and non-caffeinated beverages. If you do enjoy those beverages, be aware they will increase your risk of dehydration.
Stay in the shade as much as possible–consider hats and remember sunscreen. Keep in mind that older adults and younger children are even more susceptible to heat-related illnesses: watch them closely, and take frequent breaks. Know the signs of heat exhaustion and heat stroke, and be mindful. It is especially important not to leave pets or children in parked cars.  The CDC provides more information online on Extreme Heat safety. Please also remember that there is a fireworks restriction in place for the City of Clinton due to this summer's dangerously dry conditions.
With those precautions in mind, we hope we can all safely enjoy Olde Glory Days! We've included today's schedule below. More information may be found at the Olde Glory Days Facebook Page.
THURSDAY, JUNE 29TH
4-8pm: Information Booth & Souvenir Shop Open-South Side of Courthouse
Sponsor: Garver USA, Sherman Plumbing and Heating, C Squared Screen Printing and Embroidery
5-11pm: Clinton Police Officers Assoc. Beer Garden- Courthouse Lawn
5:30pm: Office Olympics on the Courthouse Parking Lot
Sponsor: Jim Falk Motors, Pizza Glen, Clinton Arts Council, Clinton Quick Lube, WRMG (Tracker), Mike Keith Ins., Vansant-Mills Funeral Home
6-8pm: Toddler Tent and Bounce House-NE Side of Courthouse
Sponsor: Seeds of Faith Preschool, Compass Health Network, Gus and Susie Wetzel, Jim Falk Motors
6-10 pm: Carnival – armband $30 if not purchased before June 29th
Sponsor: Lake Country Carts, American Family Ins., Dody Legacy Group, Everharts Outdoor Store
6pm: The Circus Science Spectacular – Near Bandstand, NW Side of Courthouse
This innovative and entertaining educational offering uses the magical world of circus to teach.
Sponsor: Schreiber Foods, GVMH, Henry Co. Mutual Ins., Henry Co. Water Co.
6:45pm: The Fishin' Magicians – Near Bandstand, NW Side of Courthouse
A humorous mix of magic and mystery.
Sponsor: State Farm Ins.-Davin Newman, Clinton Candle Co., Sherman Plumbing and Heating
7:30pm: The Birdman and Co. – Courthouse Parking Lot
Provides the very best in educational wildlife entertainment.
Sponsor: Compass Health Network, Dennis and Debbie Sieger, Henry Co. Water Co., Lake Country Carts, Mills and Sons Ins.
8pm: The Bubbler – Courthouse Lawn
Big Bubbles, small bubbles, bubbles inside bubbles.
Sponsor: Cook Tractor Parts, Clinton Arts Council, Henry Co. Mutual Insurance, Greg Smith Ford-Lincoln