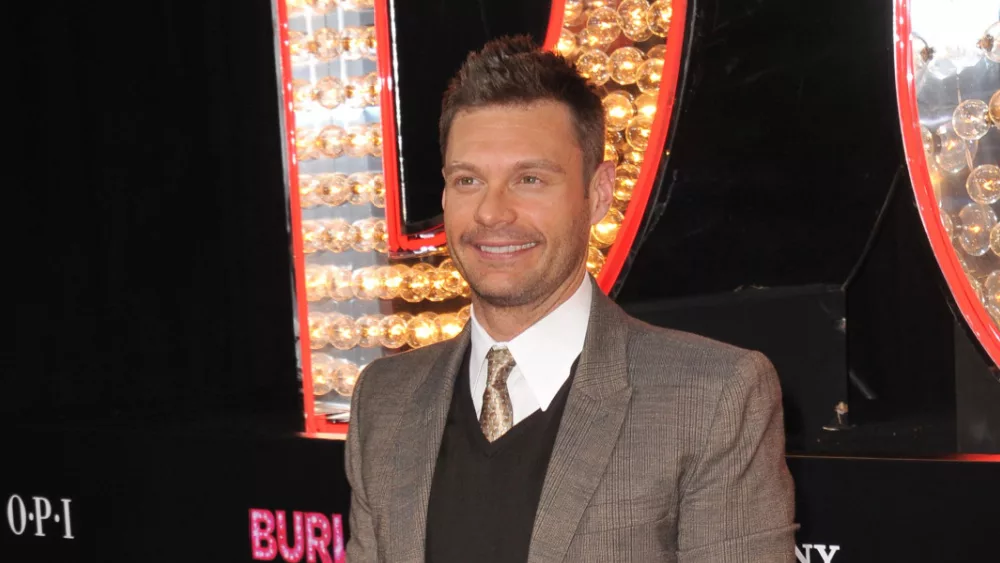 Sony Pictures Television confirmed in a press release on Tuesday that Ryan Seacrest will replace Pat Sajak after he steps down from his role as host of 'Wheel of Fortune' after the upcoming 41st season, which premieres this fall. Sajak has served as host of "Wheel of Fortune" since 1981, taking over the position from Chuck Woolery, and has been at the helm of the popular game show ever since.
The "American Idol" host has signed a multi-year agreement as host of the daily syndicated game show.  Seacrest said in a social media post, "I'm truly humbled to be stepping into the footsteps of the legendary Pat Sajak. I can say, along with the rest of America, that it's been a privilege and pure joy to watch Pat and Vanna on our television screens for an unprecedented 40 years, making us smile every night and feel right at home with them. Pat, I love the way you've always celebrated the contestants and made viewers at home feel at ease. I look forward to learning everything I can from you during this transition. Many people probably don't know this but one of my first jobs was hosting a little game show called 'Click' for Merv Griffin 25 years ago so this is truly a full circle moment for me and I'm grateful to Sony for the opportunity. I can't wait to continue the tradition of spinning the wheel and working alongside the great Vanna White."
Suzanne Prete, EVP of Game Shows at Sony Pictures Television, said: "I've had the pleasure of working with Pat and Vanna for many years, witnessing their effortless ability to bring joy and humor to 'Wheel of Fortune' for decades! Pat has been an incredible host and helped build the show into the success it is today. While Ryan has some big shoes to fill, I'm confident he will connect with our loyal fanbase and excite a whole new audience as we expand upon the show's great legacy. I couldn't be more thrilled."
Seacrest's new gig comes shortly after he left his co-host role on the syndicated "Live With Kelly and Ryan," where he worked for six years with Kelly Ripa.  Seacrest currently hosts  "Idol," "On Air With Ryan Seacrest," "American Top 40," "New Year's Rockin' Eve" and his morning show for L.A.'s KIIS-FM radio.
Editorial credit: Featureflash Photo Agency / Shutterstock.com