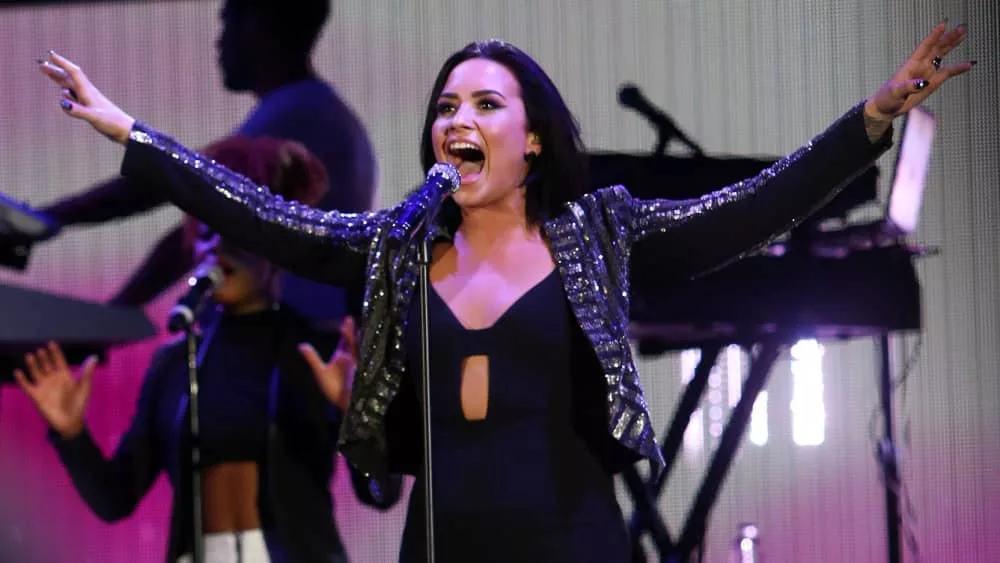 After releasing rock versions of her previous hits such as "Cool for the Summer" and "Heart Attack," Demi Lovato has shared their first new song since her album Holy Fvck.
The new single "Swine" was released just as the one-year anniversary of the Supreme Court's decision to overturn Roe v. Wade occurred. Demi wrote in an Instagram caption: "It's been one year since the Supreme Court's decision to dismantle the constitutional right to a safe abortion. Although the path forward will be challenging, we must continue to be united in our fight for reproductive justice."
Demi also shared the video for "Swine,"directed by Meriel O'Connell-helmed music video. Says Demi: "I created 'Swine' to amplify the voices of those who advocate for choice and bodily autonomy. I want this song to empower not only the birthing people of this country, but everyone who stands up for equality, to embrace their agency and fight for a world where every person's right to make decisions about their own body is honored." For a period of one year, Lovato's net profits from "Swine" will be donated to the Reproductive Justice Fund at the Demi Lovato Foundation, which will then be directed to three non-profit organizations: NARAL Pro-Choice America, Plan C and The National Network of Abortion Funds.
Check out Demi's new music video for "Swine" here.
To stream "Swine," head here.
Editorial credit: Debby Wong / Shutterstock.com