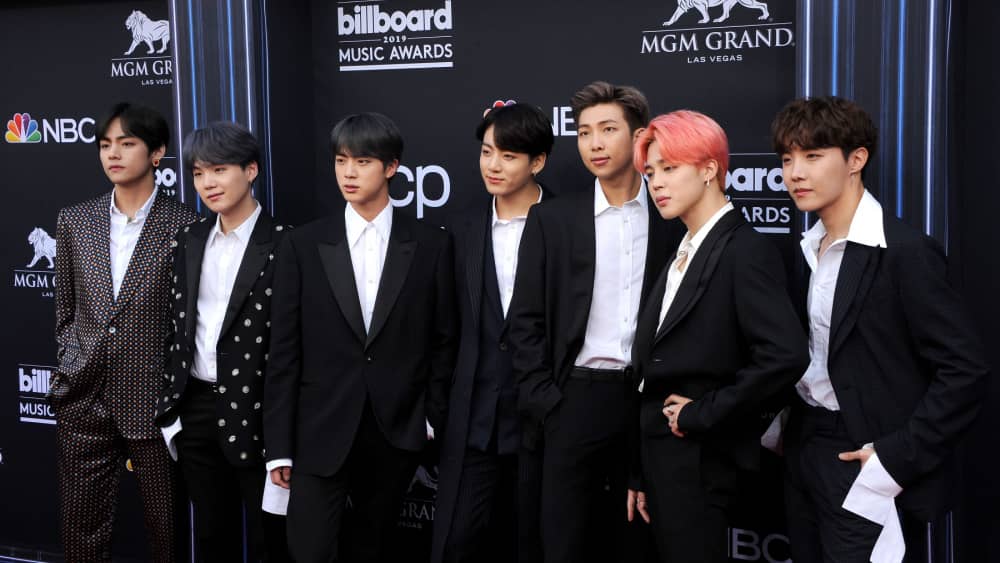 BTS have shared their latest single, "The Planet," written for the upcoming animated series Bastions. . Bastions is an upcoming animated series that will follow a team of "rookie heroes" as they attempt to save the environment from destruction. It will premiere on May 14th via the Korean broadcasting station SBS.
"The Planet" is bilingual, as the members of BTS deliver the lyrics in English and Korean. The chorus 'encourages listeners to look inwards to find their star power and strive for greatness.' According to Billboard, the song will be the only release for an extended period since BTS members Jin and J-Hop have begun their mandatory service with the South Korean military; meanwhile RM, Jimin, and Suga have all focused on their solo careers since the group's temporary break.
Listen to the song "The Planet" – here.
Editorial credit: Tinseltown / Shutterstock.com