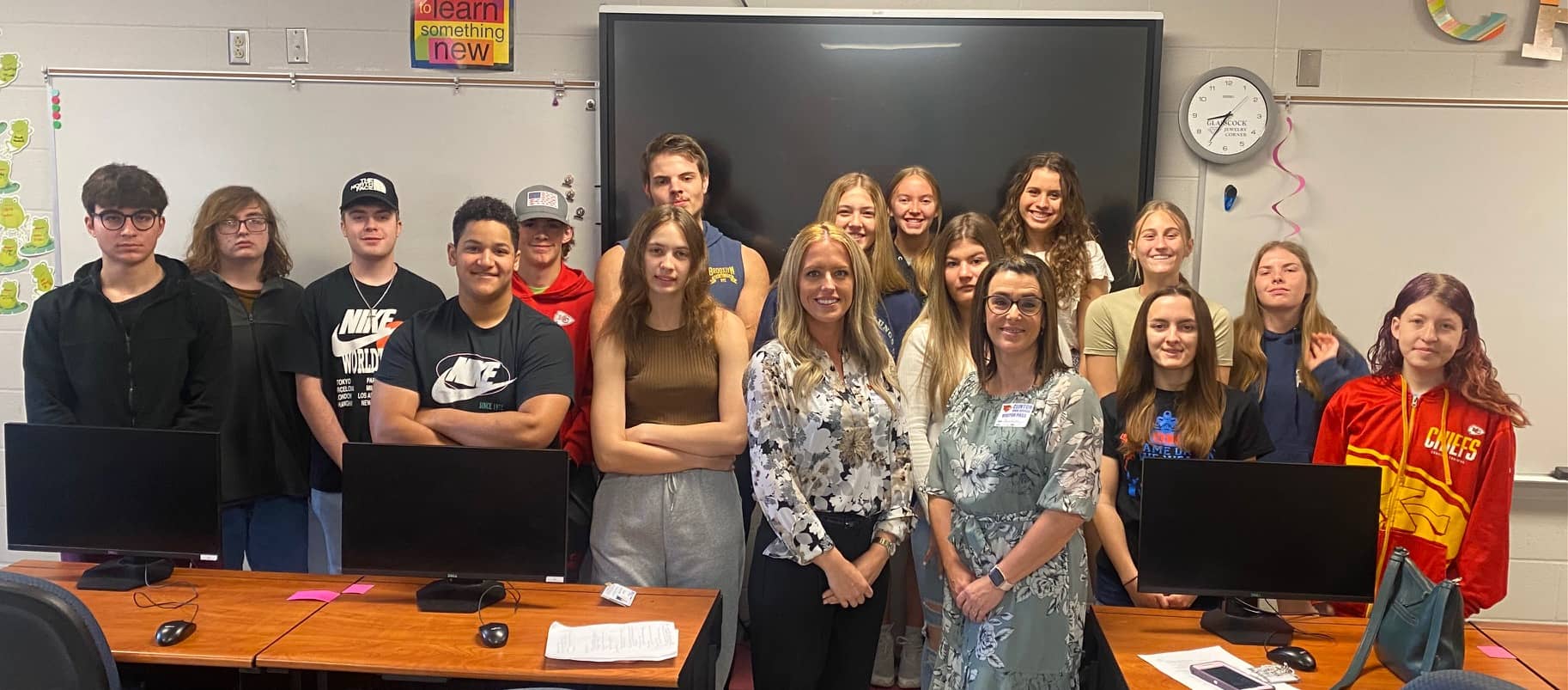 Students in Mrs. Hutcherson's Business Management class recently had the pleasure of hearing from Casey McCartney and Amy Lutjen of Golden Valley Memorial Healthcare.
Students learned about their roles and responsibilities in the Human Resources Department. Students also walked away with some great tips for their resumes and future job applications.
We appreciate our community who continue to share their time and talents with our students, and help to prepare them for a bright future!