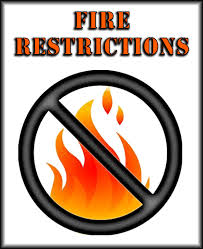 From the office of the Fire Chief:
With low relative humidity, strong winds, and the lack of rainfall persisting across the area, surface fuels (grass, leaves and surface brush) have dried out rapidly to the point that they could easily ignite and create a rapidly spreading fire.
Due to these dry conditions, any open burning is discouraged. The Clinton Fire Department will enforce fire restrictions within the City of Clinton. No open burning will be allowed in the city limits until further notice, this is to include the use of recreational fire pits. Also, take care to prevent the start of accidental fires when smoking or operating vehicles around dry vegetation.
The Clinton Fire Department would also encourage residents of rural Henry County to refrain from burning until significant measurable rainfall is received.
The Clinton Fire Department would like to thank the community for your cooperation in this matter.