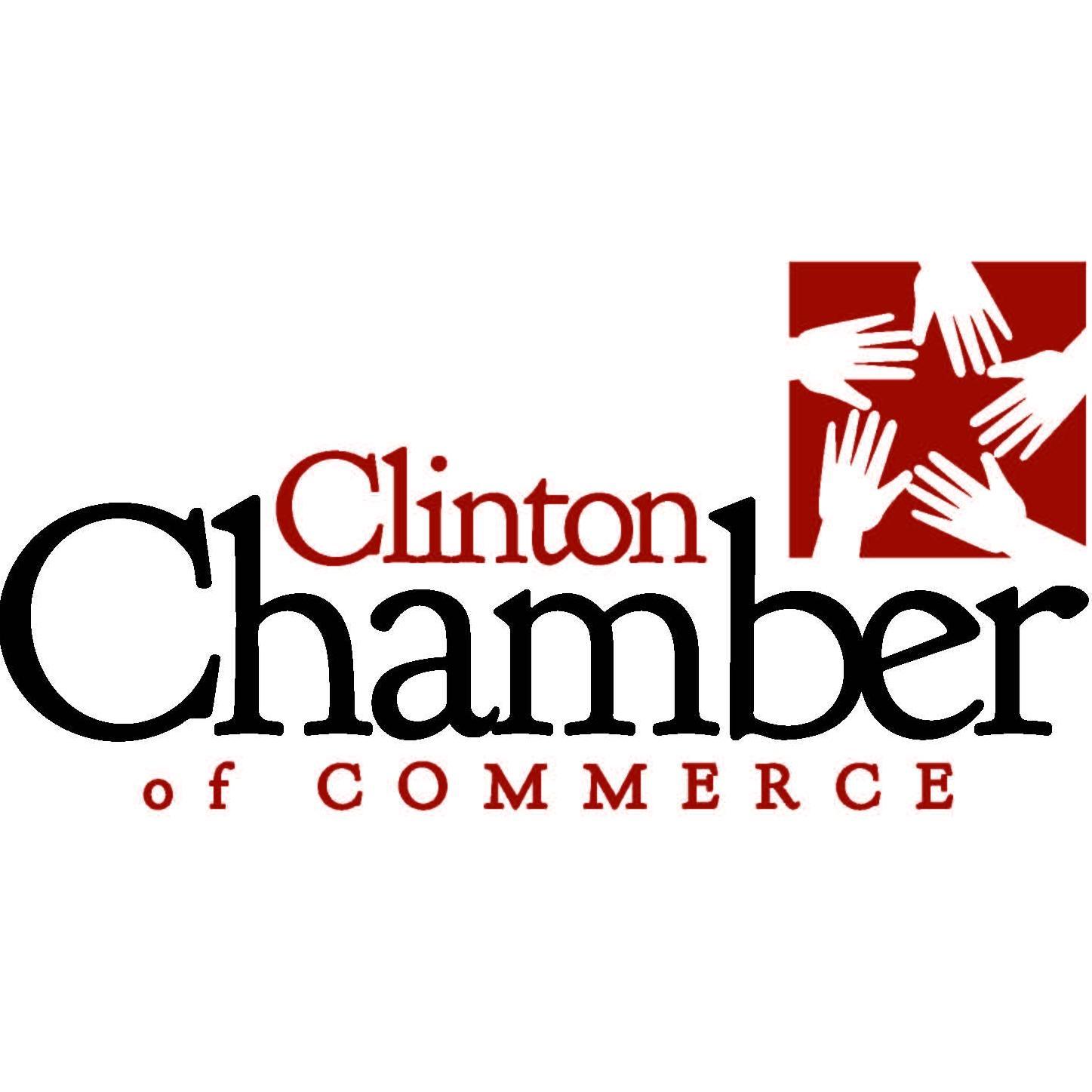 BY DAVID LEE-DIRECTOR: 4/14/23
I did not have a report on Friday, April 7th.  I was on my way back from Houston with my wife Bretta.  She had just spent two weeks testing and then donating life-saving blood for her sister at MD Anderson Cancer Center.  She is now back, although keep Brenda, John and Sydney in your thoughts and prayers.
Welcome New Chamber Member:  Guardians of the Children Show Me Midwest
www.guardiansofthechildrenshowmemidwest.org    We are a non-profit biker group that recognizes and react to child abuse, educate the public to do the same…    Jim Snodgrass and JC Vandergriff with Guardians of the Children, Show-Me Midwest Chapter talk about what they do, how they do it, why, upcoming events and more. You can watch this video, learn about this Chamber member and how you can get involved when you go to the Chamber's Facebook page.
Welcome New Chamber Member:    The T-Shirt Factory By Birdman Apparel    The T-Shirt Factory offers a modern take on a t-shirt shop with unique designs and the best prices in town.  104 S. Main, Clinton   660-885-2281…The Clinton Chamber of Commerce and Ambassadors held a ribbon cutting with The Clinton Daily Democrat for their new location and grand opening of The T-Shirt Factory on April 6th.  Congratulations to The Clinton Daily Democrat and T-Shirt Factory on their new locations and grand opening.
Items for guys? Not so much. Items for kids and ladies? Most definitely. So…it's a place men and women both can shop, for a gift or themselves.  The Chamber of Commerce helped Lana and Crave Boutique celebrate 10 years in business on March 31st. 
Friends, family and employees held a surprise 10-year anniversary celebration for Ryan and his family on April 1st, as Summers Pharmacy has now been in business for 10 years. The number of locations and the number of employees continued to grow during their first ten years, and the Chamber wishes them continued success for years to come.
The Clinton Chamber Ambassadors and others on Friday helped Greg Shannon cut the ribbon on his new business; Katy Trail Tours and Shuttle. Greg can shuttle people, bikes, luggage, vehicles or all the above. https://katytrailbiketours.com/
Bret Miller is the Executive Director of Big Brothers/Big Sisters of Henry Co., a Chamber member. Watch on the Chamber's Facebook page to learn about how to become a "Big", their yearly fundraisers and more.
CHS THEATRE DEPARTMENT PRESENTS:  RUMORS    Make sure you get this on your calendar!  Don't miss our talented Cardinals in the CHS Theatre Department's spring play, "Rumors".  Ticket prices are $8 for adults and $5 for students. 
April 14th @ 7:00
April 15th @ 2:00 and 7:00
Clinton High School PAC
The Clinton Technical School Car Show is Saturday, May 6th at the Clinton Technical School.  10 different car categories and lots of prizes! Make sure you register by April 15th to receive a free t-shirt. Registration forms and more information is available here-https://www.clintoncardinals.org/news/what_s_new/c_t_s_car_show_2023
The Henry County Library in Clinton is pleased to announce that they will be hosting a book reading and signing session for local author Jeremy White on Saturday, May 6th, from 2:00 – 4:00 p.m. in the Friends of the Library Community Room. Jeremy will be reading from his book My National Park Diet.  About Jeremy White: Jeremy White was born and raised in Clinton, Missouri, and is a graduate of the Clinton High School Class of 1993.  Please join the library in welcoming Jeremy as he shares his remarkable story. Copies of his memoir will be available for purchasing and autographing for $25 (cash/check only) at this event. For further details contact the Henry County Library in Clinton at (660)885-2612.    The Friends of the Henry County Library Group will be holding its Spring Book Sale from April 17th – April 22nd in the Friends Room of the library located at 123 E. Green Street, Clinton, MO. The sale hours are as follows:
8:00 a.m. – 5:00 p.m. on April 17th – 21st
8:00 a.m. – 12:00 p.m. on April 22nd
The sale will include fiction hardcover and paperback books in an assortment of genres, non-fiction works, multiple DVDs, puzzles, and other miscellaneous items (set of 6 wooden chairs, 2 paper towel dispensers, various sized book racks, printer ink, etc.). All books, DVDs, and puzzles will be sold at $1.00 or less. To round out the sale, April 21st and 22nd will be fill a bag for $1.00 days.  All proceeds help support the programs and services at the Henry County Library.  (660)885-2612.
CRUISIN' TO CLINTON    May 13th on the Downtown Clinton Square.  Live DJ-Bud "Budman" Powell…50/50 raffles and giveaways.  TLC BBQ and Maws Kettle Corn will be on site.  Free admission.  Cruise-in from 4 till 7pm.  Cruise at 7pm from the Square to Primitive Olde Crow and Winery…with a drive thru Clinton Healthcare on the way.  All rides are welcome.  Clinton Cruise Night on Facebook for more info or Matt at 816-769-9231.  May 13th, June 10th, July 8th, Aug. 12th, Sept. 9th and Oct. 21st.
The new Olde Glory Days banners have arrived! These banners will be put up on Second and Ohio streets and around the Square in late April/early May and stay up through Olde Glory Days 2023…OGD's 30th birthday! June 29th-July 2nd. There will be 130 of these new banners. Enjoy!
Congratulations to our Olde Glory Days slogan winner Kenadie Austin! Kenadie is a part of the marketing program at Clinton High School and her winning slogan was developed as part of a class project!  Find the slogan and logo on the Olde Glory Days Facebook page.
Get your 30th anniversary t-shirt at C Squared on the north side of the Square.  Olde Glory Days 2023- Sale Closes-6-14-23  This is a pre-order. All items will be produced at once after the close date. Two weeks production period is standard. Any items ordered after the close date may be subject to a price increase.
660-885-8166. That's the telephone number to the Greater Clinton Area Chamber of Commerce. 660-885-2281. That's the number to the Clinton Daily Democrat…those are the folks that put on the city-wide garage sales in the spring and fall. However, feel free to call us with any questions you might have. And believe me, we get a lot of calls I never would have suspected a Chamber of Commerce would receive!  This year's garage sales will be April 22nd.
Prom, graduation, whatever…the front of the Chamber building is now ready for your photo opportunity. Thanks Jerry's Pest Management.  Check out their work on our Facebook page: www.facebook.com/ClintonMO
The Clinton Mid-Day Optimist club is hosting a fundraiser! We are only selling 70 tickets. $40 per ticket. This will be such a fun event for any mother! Get your ticket today! You do not want to miss this!
Why- To raise money to purchase school supplies for the annual back to school fair 
When- May 13th from 10 am to noon
Where -Delozier Building 203 W. Franklin, Clinton, MO
What – Mother's Day Brunch – Rider Smith will be performing, mimosas & coffee bar (ID's will be checked), silent auction and prizes for those who bring the most new backpacks for kids.
Tickets can be purchased through a club member.  Shauna Smith – 660-351-0359 
From the Clinton Animal Shelter: Since our shelter numbers have remained so high, the Kuranda beds that our shelter dogs sleep on are showing a lot of wear and tear. These beds are great because they keep the dogs off the concrete floor and are very durable. If you would like to order one for a shelter dog, please click on the link below. Our wish list is under Clinton Animal Rescue Endeavor. Thank you!!  https://shelterbeds.org/#mapSearch  You can also donate for the bed through PayPal- clintonanimalshelter@yahoo.com
Help Save The Dorman House.  Nickolas Smith and Suzanne Bush are organizing this fundraiser to benefit Henry County Historical Society.  Built in 1852, the Dorman House is currently the oldest standing two-story home in Clinton and listed on the National Register of Historic Places in 1983. The home remained in the Dorman family for over 150 years but fell into disrepair as fortunes dwindled.  Clinton Main Street purchased the home in 1996 from the Dorman family and spent six years restoring the house using volunteer labor. Clinton Main Street utilized the home as its office until 2008 when it was deeded to the Henry County Historical Society.  While the historical society has kept up with minor maintenance over the years, larger issues with the structure have become more apparent. The east side of the home exhibits minor cracking and separation — and after many severe rain showers for several years in a row — the house has developed a serious foundation and wall issues.  The Henry County Historical Society needs to take immediate action to prevent further damage and possible loss of the Dorman House. It is hoped that listing as a Place in Peril will raise awareness for the Save the Dorman capital improvement campaign and help the historical society find the expertise needed to guide them through the creation of a historic structures report and the proper restoration of this Clinton landmark.
Don't forget, if you're a business owner and belong to the Chamber, be sure to update those Facebook pages so we can share your information on the Chamber's Facebook page. Be sure to like us on Facebook: Greater Clinton Area Chamber of Commerce or check out www.clintonmo.com.