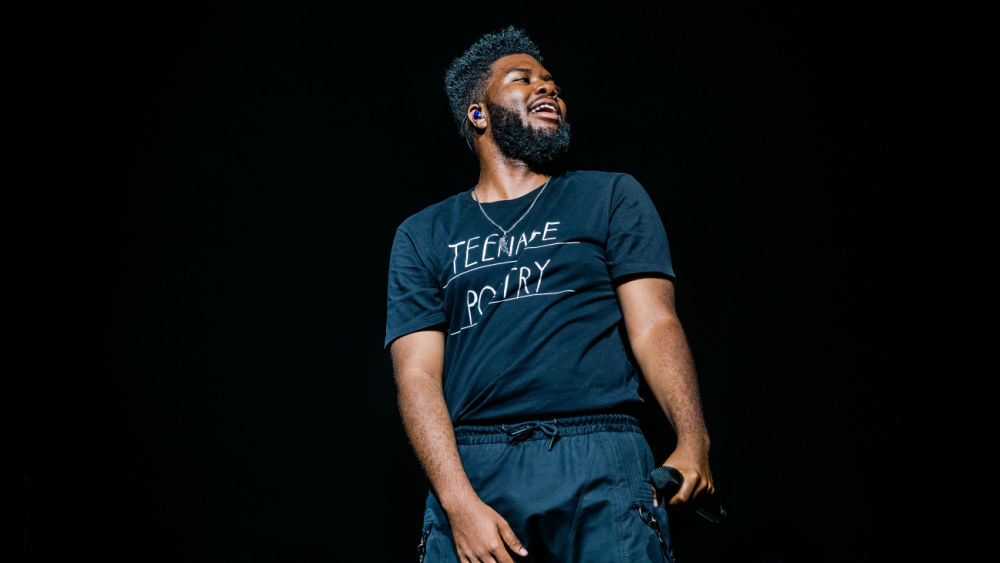 Khalid has dropped his latest single, titled "Softest Touch," alongside an accompanying lyric video. The single arrives ahead of Khalid's forthcoming LP, EVERYTHING IS CHANGING.
Khalid sat down with Apple Music to discuss the inspiration behind "Softest Touch" —  "I felt like I needed this. It's been an interesting couple of years. I feel like everybody's been a little bit confused and sad and under the weather, and so I just wanted to put something out for my fans that I felt was undeniably happy. There's good vibes, good energy, just contributing to the world and giving people some love to hold onto. It's one of those instant moments where you're in the studio and it's you don't have to try too hard, and it just comes to you … I want to provide the summer nights, summer days into the summer nights, and when you're just with your people that you care about, that you love the most, and you just want to vibe, and you just want to chill. That's what I'm here for as an artist."
Khalid also opened up about his next album, revealing that it has "some of the best music of [his] career … I've been working on music for the past three years because I really want to be extremely particular with what sound I put out into the world when it comes to my album."
Listen to Khalid's latest track, "Softest Touch," here.
Editorial credit: Ben Houdijk / Shutterstock.com