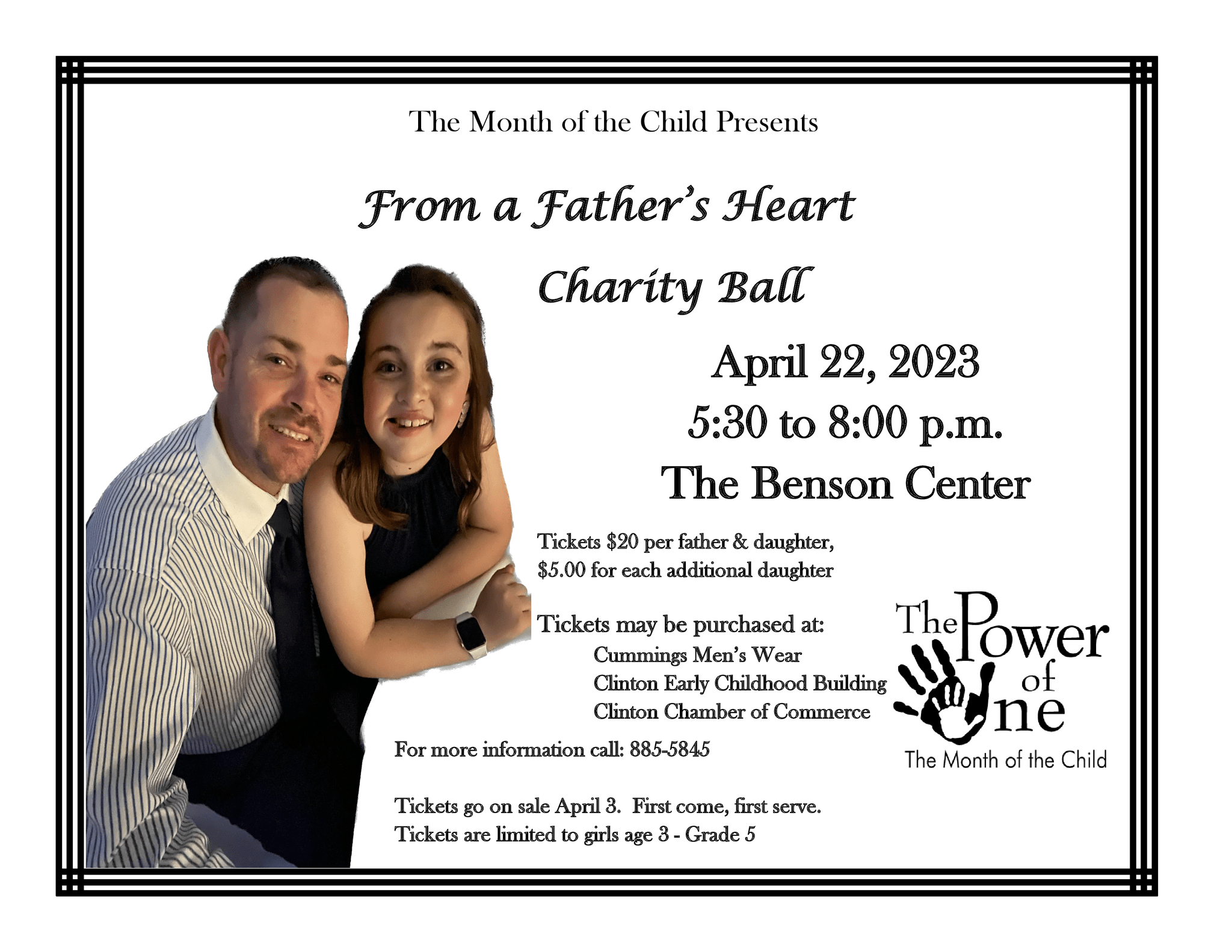 The 2023 Father Daughter Ball will be held on Saturday, April 22 from 5:30-8:00 p.m. at the Benson Center.
Beginning on Monday, April 3rd, a limited number of tickets can be purchased at Cummings Menswear, Clinton Early Childhood Center, and Clinton Chamber of Commerce.
Tickets are limited, and are on a first come, first served basis.
Ticket prices are $20.00 per father and daughter (ages 3-5th grade), and $5.00 for each additional daughter.
This 17th annual event is sponsored by Clinton School District Parents as Teachers, Clinton Early Childhood Center and other school district volunteers and made possible through the generous sponsorship of several community organizations and businesses. For more information contact 660-885-5845.