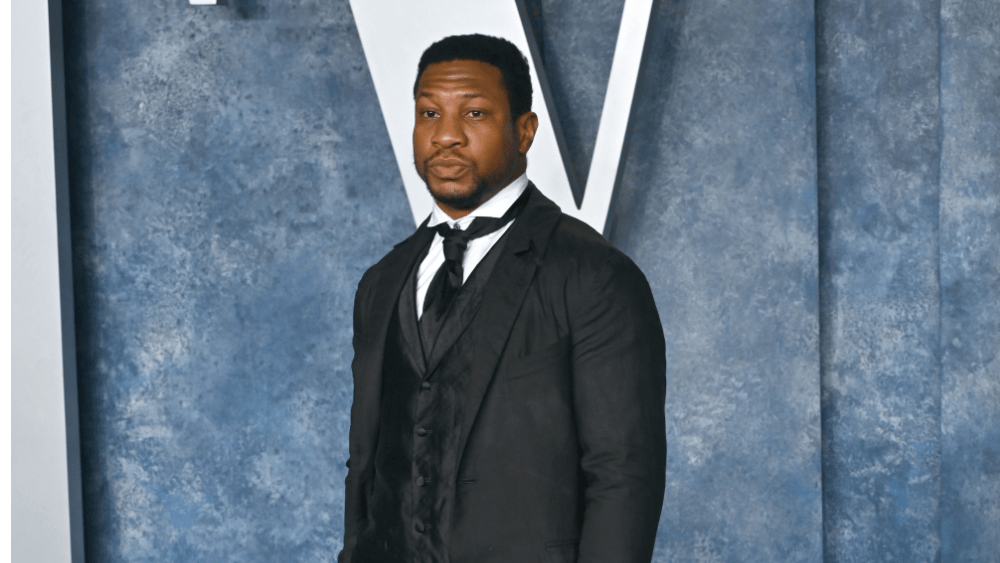 Actor Jonathan Majors, who currently stars in "Creed III" and "Ant-Man and the Wasp: Quantumania," was arrested on Saturday in New York City, accused of a domestic dispute. Majors plays the villain Kang in "Quantumania," and in "Creed III" he plays Damian "Diamond Dame" Anderson who goes up against Michael B. Jordan's "Adonis Creed."
NYPD officers were dispatched to a 911 call from an apartment in the Chelsea neighborhood at 11:14 a.m., where a preliminary investigation determined there had been a "domestic dispute" involving Majors, 33, and a 30-year-old woman, who told officers she had been assaulted. According to TMZ, law enforcement on the scene identified the woman as Majors' girlfriend, who alleged that the couple got into a dispute in a taxi while returning home from a bar in Brooklyn.  The altercation escalated, with Majors allegedly slapping the victim in the face and placing his hands on her neck to choke her.  The woman was transported to a hospital with minor head and neck injuries in stable condition, and Majors was arrested at the scene.
Majors attorney, Priya Chaudhry, is expecting "all charges will be dropped imminently" in the assault case. Chaudhry maintained in a statement shared on Sunday that the actor is "completely innocent and is probably the victim of an altercation with a woman he knows … We are quickly gathering and presenting evidence to the District Attorney with the expectation that all charges will be dropped imminently. This evidence includes video footage from the vehicle where this episode took place, witness testimony from the driver and others who both saw and heard the episode, and most importantly, two written statements from the woman recanting these allegations … The NYPD is required to make an arrest in these situations, and this is the only reason Mr. Majors was arrested. We expect these charges to be dropped soon."
A judge released Majors without bail at his Saturday night arraignment in Manhattan Criminal Court. Prosecutors charged the actor with misdemeanor assault, aggravated harassment, attempted assault and harassment. Majors is due back in court in May.
Editorial credit: Featureflash Photo Agency / Shutterstock.com