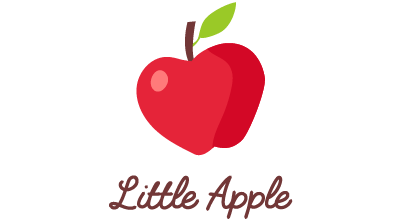 St. Clair Co Emergency Management is hosting a series of Community Awareness seminars to assist the residents of the area to know what to do in an emergency situation. The program will present simple skills that can help you save you and your family in case of emergency. The first seminar will be 7:00 p.m. March 24 at Appleton City Forrest Park Community Building. Other seminars are being scheduled for more communities as well. 
The final Immaculate Conception Church Lenten Fish Fry Dinners will be served March 24 from 5:00 – 7:30 p.m. in St. Mary's School Hall, Montrose. They plan to serve dine-in and carry out. The menu is fried fish, Suzy Q's, cole saw, corn bread, cookies and a drink. Adults eat for $12, children under 10 for $6. They are serving the best fish around!
The Appleton City PTO would like to invite all local "Little Ladies" ages Pre-K through 5th grade to bring their best dancing partner out for an evening of dancing, snacks, pictures and overall good fun! The event will be held at the Appleton City Elementary gym, Saturday March 25 from 6:00-8:00 p.m. The cost is $20 per couple, with an additional $5 per sibling attending. 
Kindergarten Screening / Enrollment Day for the 2023/2024 School year will be April 4. If your child will be 5 before August 1, now is the time to begin thinking about Kindergarten enrollment requirements. The following items are required for enrollment: immunization records, state issued birth certificate, social security card and proof of residence. Did you know that your child can receive the immunizations that are needed to attend Kindergarten anytime on or after his/her fourth birthday? You do not need to wait until age five. They encourage you to have your child fully immunized now and bring the immunization record to school on the day of Kindergarten screening. If you have questions regarding required immunizations, please feel free to contact Nikki Piepmeier, School Nurse, at 660-476-2161, option #7.
Golden Apples Over 50 Social Club promotes the well-being of senior citizens in the cities of Appleton City, Montrose and Rockville, Missouri. Golden Apples was formed to address the issues of isolation and food security in this underserved rural area. Join them Wednesdays at 4:00 p.m. for dinner and bingo (with lots of prizes). Everyone is welcomed. March 22 will be at the Methodist Church with a casserole dinner with side dishes provided by the members. March 29 they are going to Short Street in Montrose. Time will be determined.
Heaven's Gates/Hell's Flames will be presented at Osceola Assembly of God March 26-28. Each evening's play starts at 7:00 p.m.  Doors open at 6:30. The Osceola Assembly of God Church is located off 13 Highway, north of Osceola, right behind Osceola Cheese. This event is free to attend.
The ACHS FCCLA will host a Blood Drive Monday, May 1, 2023 from 2:00-6:00 p.m. in the Elementary Gym.
Trinity United Methodist Church would like to THANK the community for the donations received for the backpack program.  It is wonderful to be a part of a community that comes together when there is a need.
Children's Center Casino Night is scheduled for April 1 at the Adrian Optimist Building.  Dinner, catered by Blowin' Smoke BBQ, will be from 5:30 – 7:00 p.m. Casino and mouse races from 7:00 – 9:30.  A raffle and auction will take place after the casino.  The cost is $35 per person. Tickets will be available at the door.  Proceeds benefit Children's Center serving child abuse victims and their families in Bates, Henry and St. Clair Counties.
It is once again time for any non-profit organization to write an essay to possibly win the Elva Gwinn Huffman Quilt contest. Your essay should tell about your group, what you would use the proceeds from this quilt for, and how you would use the quilt to raise the funds.  You should send the essay to DbarJ Quilts etc, PO Box 48, Rockville MO 64780.  This year they will accept email submissions at joyce@dbarjquilts.com. Any question may be asked at 660-598-2222 during normal business hours.  The drawing will be on April 2 so they must have your entry by March 31, 2021. 
Are you itching to get outside, breathe in the fresh air and feel the comfort and joy of working in the soil that has been prepared for gardening?  If you're yearning to grow flowers or vegetables but are short on space or have limited mobility, give container gardening and/or raised bed gardening a try. Container gardening allows for creativity in a small space and, since plants can be moved inside in the spring and fall, lets gardeners extend the growing season. Also, container and raised bed gardens are less prone to disease and insect infestation than traditional gardens. University of MO Extension Agronomist, Terry Halleran, is offering a workshop at the St. Clair County Library in Osceola Thursday, April 6 from 6:00 to 8:00 p.m. to answer questions about container and raised bed gardening. Some of the workshop topics include choosing the right kind of container, what types of plants work best in container gardening, and benefits of container and raised bed gardening. To register for the class contact the MU Extension St. Clair County office at (417) 646-2419 or send an email to stclairco@missouri.edu. Cost of the class is $10.00. Registration is due by 4:00 p.m. on Wednesday, April 5.  Contact us immediately if you need accommodations because of a disability, need to relay emergency medical information or need special arrangements if the building is evacuated.  The office is located just inside the west door on the 1st floor of the Courthouse.
Ellett Memorial Hospital Appleton City offers outpatient specialist services for April, 2023.  Call 660-476-2111 for appointments. Apr. 3– Rheumatology-Dr. John, Apr. 5– Upper GI, Colonoscopy-Dr. Vardakis, Apr. 6– OB/GYN –Dr. Kallberg, Apr. 12- Upper GI, Colonoscopy-Dr. Namin, Apr. 17– Rheumatology-Dr. John, Apr. 19– Upper GI, Colonoscopy-Dr. Namin, Apr.20– Podiatry-Dr. Pace, Apr. 26- Ortho-Dr. Gray, Apr. 26– Ophthalmology –Dr. Soni.  
CALENDAR OF EVENTS
Mar 24   St. Clair Co Emergency Management Community Awareness seminar 7:00 p.m. at Appleton City Forrest Park Community Building
Mar 24   Immaculate Conception Church Lenten Fish Fry Dinner 5:00 – 7:30 p.m. in St. Mary's School Hall
Mar 25   Little Ladies Dance 6:00-8:00 p.m. Appleton City Elementary gym