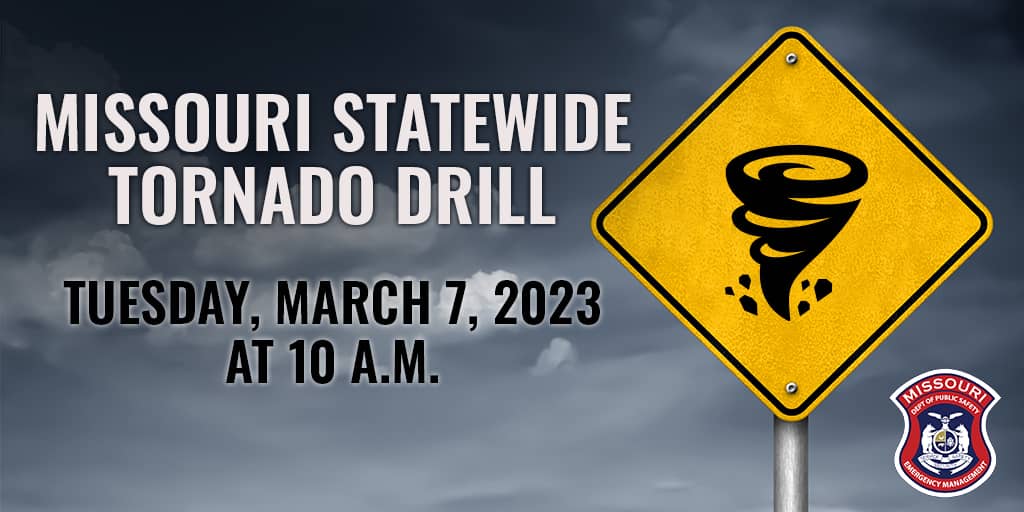 The city of Clinton will participate today in the Missouri statewide tornado drill at 10 AM after rescheduling the monthly test of the outdoor siren system that would ordinarily take place on the first Wednesday of the month.
The statewide tornado drill is part of Severe Weather Preparedness Week. The National Weather Service advises that "residents should treat the drill as if it were an actual Tornado Warning. The purpose of the drill is to test everyone's readiness for life-threatening sever weather events such as tornadoes, flash floods, and damaging winds." The Missouri State Emergency Management Agency recommends residents "go to an interior room in the lowest level of a secure building; put as many walls as possible between you and the tornado; NEVER attempt to shelter in a mobile home."
In the event of an actual severe weather event in Henry county and our surrounding counties, tune in to StormTrack weather on 95.3 KDKD or through the Radford Media app for live updates on weather changes.