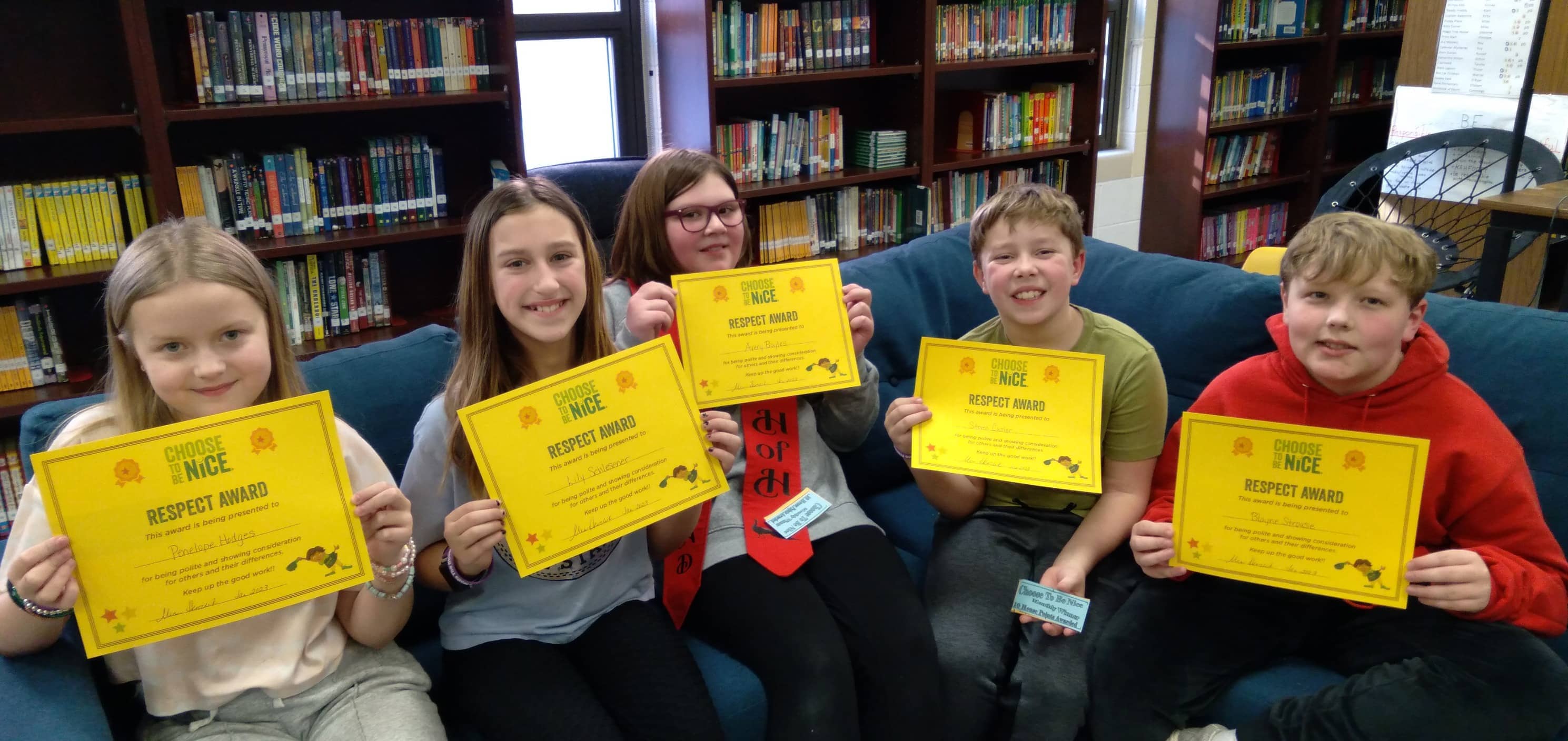 In January, Clinton Intermediate School launched the Choose To Be Nice program to help create a culture of kindness throughout the school. The program shows students how to improve their interactions with others and focuses on the simple promise to be nice.
To kick off the program, students learned about Choose To Be Nice in the Guidance and Library classes and then had a choice to sign a banner promising to be nice whenever and wherever possible. The banner will be hung prominently in the school as a reminder to everyone to continue with their promise.
Each month, one of values is introduced using a curriculum that helps students understand important concepts about their interactions with others and making choices about how they respond. For the month of January, the school focused on Respect. Each month teachers will choose a student from their homeroom classroom that best exhibited the quality.
Students chosen for Respect in January include:
Alivia Snyder, Kennison Phillips, Adrielle Irving, Emerson Sheek (not pictured), Adelynn Suida, Jordyn Hale, Lily Schlesener, Blayne Strouse, Avery Boyles, Penelope Hodges, Steven Custer, Elijah McClymond, Ian King, Darah Russell, Emery Blair, and Isaac Aviles.